Click the icon at left to view commercial news, updated realtime by World Property Channel, a service provided by the Realtor® Association of Sarasota and Manatee and the Commercial Investment Division.
CID is the Voice of Sarasota and Manatee Commercial Real Estate
The Commercial Investment Division (CID) of the Realtor® Association of Sarasota and Manatee is a special interest organization affiliated with the Association. The CID has a strong membership of over 300 professionals active in the commercial real estate market. Our membership includes commercial brokers and sales persons, lenders, attorneys, insurance agents and professionals involved in all aspects of the business.
Join Our E-Mail Subscriber List

– Monthly General Membership meetings featuring speakers and panel discussions on topics relevant to the commercial real estate market.
– Weekly Marketplace sessions designed to allow members to present their listings, learn of new opportunities and exchange information with commercial professionals. The monthly general meeting (3rd Tuesday) includes a Marketplace session, giving members five opportunities each month to promote their listings.
– Scholarship Program – encourages members to invest in their success through educational opportunities offered by the National, State and local associations of Realtors®, CCIM, and other qualified programs. Scholarships provide one-half of the cost of the class up to $500.
– Political Interaction in city, county and state legislation and initiatives important to our market.
– Community Involvement – CID hosts an annual golf tournament which has contributed tends of thousands in proceeds to local charities for over 10 years.
The networking opportunities alone are well worth the membership fee of $50 per year. You are invited to attend two meetings before becoming a member. CID members must hold current membership as a Realtor®, Business Partner/Affiliate member in RASM or in another Board/Association of Realtors®. For more information, contact Dave Roth, Membership Chair, at 941-224-5786.
Click HERE for a membership application.
To be the leader in our marketplace by promoting professionalism to our membership through education, communications and business development.
-To unite those engaged in commercial-investment activities of the real estate profession for the purpose of exerting a beneficial influence on matters affecting the profession and related interests.
-To promote and stimulate commercial-investment real estate business activity among CID members.
-To provide CID members the opportunity to better serve the public through formal and informal education in commercial-investment real estate on a continuing basis.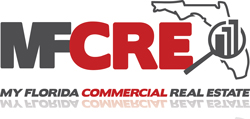 Contact Adam Davis at 941-952-3410 or e-mail adam@sarasotamanateerealtors.com.
for information about the Commercial Investment Division.